The Association for Safe International Road Travel (SIRT) reports that nearly 1.25 million people die in road crashes each year, an average of 3,287 deaths a day.  An additional 20 – 50 million people are injured or disabled.
Road traffic crashes rank as the 9th leading cause of death and among young people ages 15 – 29, road crashes are the leading cause of death. In Jamaica, more than 300 persons died in road crashes in 2018.
Reducing the Burden of Road Crashes
Reducing the burden of road crashes requires a partnership between the government, private sector, non-governmental organisations and international agencies.  Road engineers, motor car designers, law enforcement officers, health professionals, educators, community groups, parents and drivers also have a role to play.  The massive burden road rashes creates for victims and the country, led to the updating of the Road Traffic Act in Jamaica, to improve road safety by closing loopholes and increasing penalties for rule-breakers.  With its goal of changing Jamaica's road use culture, all drivers and pedestrians need to be aware of its restrictions and penalties.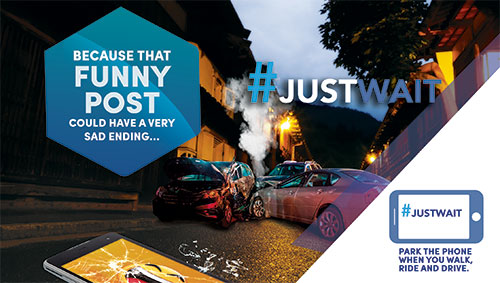 When you drink and drive:
You are less likely to observe traffic signs, bikers, pedestrians or cars coming from the opposite side.
You are less able to judge distances and speed.

You have less control over your reactions in traffic situations.

You will develop a false sense of confidence
FINE: $50,000 for driving under the influence of alcohol and up to $100,000 for failing to provide specimen of breath for a breath analysis.
Below are links to key Road Safety partners and takeaways from the 2018 Road Traffic Act amendments.