JN General Insurance Company Limited (JNGI), formerly NEM Insurance, is the longest established of all General Insurance companies operating in Jamaica. The tradition of excellence dates back to its foundation in 1934. JNGI is a member of The Jamaica National Group, which emerged from the 142 year old heritage of the Jamaica National Building Society. The Group is one of the Caribbean's leading financial services providers. On May 1, 2012, the organization's name was changed to JN General Insurance Company Limited, to identify more closely with our parent, and benefit from the strength and recognition of the JN brand and reputation in the wider Jamaican marketplace. JNGI continues to strive to provide the utmost in customer service through our extensive branch network system, and with the assistance of our intermediaries.
Reliability in uncertain times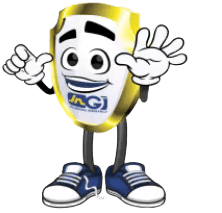 You can depend on JNGI in such circumstances because we will pay your claim as quickly and fairly as possible. As one of the best capitalized insurance companies in Jamaica, JNGI has the financial resources to meet all of its obligations. JNGI is supported by a panel of the best A-rated international reinsurers, who share our philosophy towards the speedy and equitable settlement of claims.
A strong personal relationship with you, our client
To help you protect your assets from loss, we commit to helping you achieve the coverage you want and need. We do this by discussing:
The risks you face
Your insurance options
The extent of your coverage
We aim to explain all of the above through a comprehensive customer contact programme, delivered by our experienced and committed team. The better you understand your insurance needs, the better the coverage we will be able to provide you.
"We are the best Jamaican general insurance company."
We have the financial strength to honour all of our obligations.
We use cutting-edge technology to deliver convenient, superior customer service.
We are an employer of choice.
We continuously enhance shareholder value whilst satisfying all regulatory requirements,
We contribute to the positive development of the community.
To be the best Jamaican general insurance company providing peace of mind and an unattached experience for our customers and intermediaries, job satisfaction for our employees and excellent returns for our shareholders while inspiring others with our work in the community.